Years ago it was thought that all dent repairs required body filler, sanding, and painting.
Getting even minor dents fixed was an expensive and time consuming process, and often resulted in a less than perfect result.
Today, the advancement of Paintless Dent Repair (or PDR) has made it the "go to" option for the majority of mild to moderate car dents.
"Paintless dent repair is an inexpensive option used for dent repairs. More often than not, the vehicle's paint job lacks damage…
PDR is a technique that uses a special set of paintless dent repair tools, which manipulates dents from behind and while still attached to the frame of the car.
Extensive and specialized training is required for PDR technicians, and not all body shops offer the service."
Not only is PDR inexpensive, but when you work with an experienced and trained technician, you should never be able to tell that your car had any damage in the first place!
In fact, the most challenging part of PDR for a customer is probably going to be choosing the right shop to tackle their dent repair so that they are guaranteed great results.
Today we share our tips for finding the best dent repair professional near you.
With this guide in mind, you can choose a paintless dent repair shop for your repair with total confidence that they will get the job done right.
Step 1: Identify Your Dent Type
According to Dent Shop, there are 3 types of dents that PDR can typically take care of:
"These types of dents are often caused from hailstones and other round objects like footballs, basketballs, baseballs, etc. When these objects hit the door, bumper, roof or hood, a rounded dent immediately forms."
"These types of dents occur due to typical damage from a parking lot incident or from small objects hitting your vehicle on a windy day. Most damage of this nature is relatively affordable to repair, sometimes even with a small scratch, chip or crack in the paint. It is usually more beneficial for the value of your car to have it repaired with PDR. Used cars are expected to have minor imperfections like light scratches or small dings. However, clean cars sell faster and for more money."
"These dents are typically more complex and time consuming. They are more likely to stretch your vehicle's metal. However, that doesn't mean they cannot be fixed via paintless dent repair. With the advancement of tools and technology, creases are no longer the threat to PDR that they used to be."
If you have a large area of more severe body damage, or you're dealing with issues like scratched paint and rust, you may need a more extensive process than PDR to get your vehicle repaired.
Step 2: Contact Local Shops In Your Area
In order to find the right specialists for the job, give some local PDR shops a call. Describe your dent type and the severity of the damage, and ask what kind of repair they would recommend.
If you know your dent is minor and falls under the types of dents that PDR can typically fix, don't go to anyone who would recommend drilling or the application of putty as a part of your repair…at least not without getting a second opinion.
And, while many shops may offer PDR, only a handful actually specialize in it and perform these types of repairs on a daily basis.
Don't be afraid to ask the shops around you how often they perform PDR and how long they've been offering it as a service.
And as always, make sure whatever shop you choose is fully insured, fully licensed, and can offer you a fair price.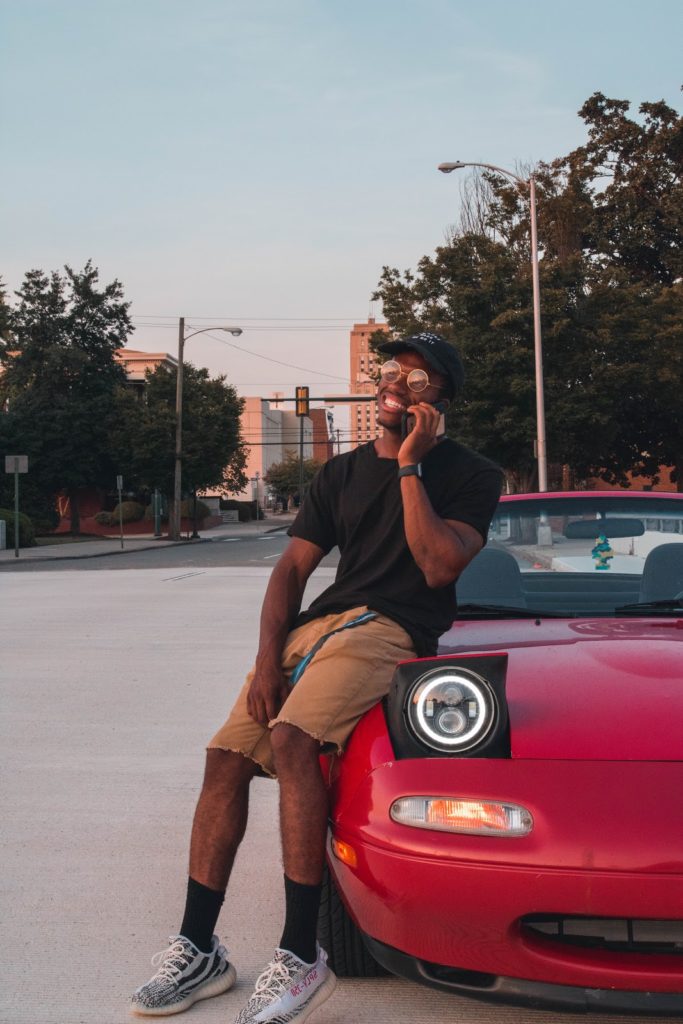 Step 3: Choose The Best Paintless Dent Repair Shop For The Job
After you've made some calls, go ahead and compare prices, check reviews, and weigh out each shops experience with PDR as you make your final decision.
Some PDR shops truly go the extra mile for their customers and will even offer a mobile Paintless Dent Repair service.
If you'd love to have a professional dent repair done while you go about your day at home or work, choosing a shop that offers this service may be a great option for you.
A great shop will offer you a satisfaction guarantee and your car should look like it never had any body damage post repair.
Once you've landed on the best PDR shop, all that's left to do is hand you car over and wait for these professionals to do their magic.
If you're local to the Salinas area, contact us at Pristine for a FREE Paintless Dent Repair quote today.