HOURS
Monday              8:30 AM – 6:00 PM
Tuesday              8:30 AM – 6:00 PM
Wednesday         8:30 AM – 6:00 PM
Thursday            8:30 AM – 6:00 PM
Friday                 8:30 AM – 6:00 PM
Saturday:            8:00 AM – 12:00 PM
Sunday                Closed
If you're tired of those unsightly dents on your vehicle but hesitant to undergo traditional dent repair methods that involve repainting, our paintless dent repair (PDR) service is the perfect solution for you. 
It is a highly effective and non-invasive technique that enables us to remove dents and dings while preserving the original factory finish of your vehicle. 
Our skilled technicians meticulously massage and reshape the damaged area from behind, eliminating any trace of the dent and restoring your vehicle's pristine appearance.
At Pristine Dent Repair, we take great pride in providing top-notch paintless dent repair in Aptos, CA and the surrounding areas. 
With our highly skilled technicians and advanced techniques, we can restore your vehicle to its original condition, eliminating dents and dings without compromising the paint finish.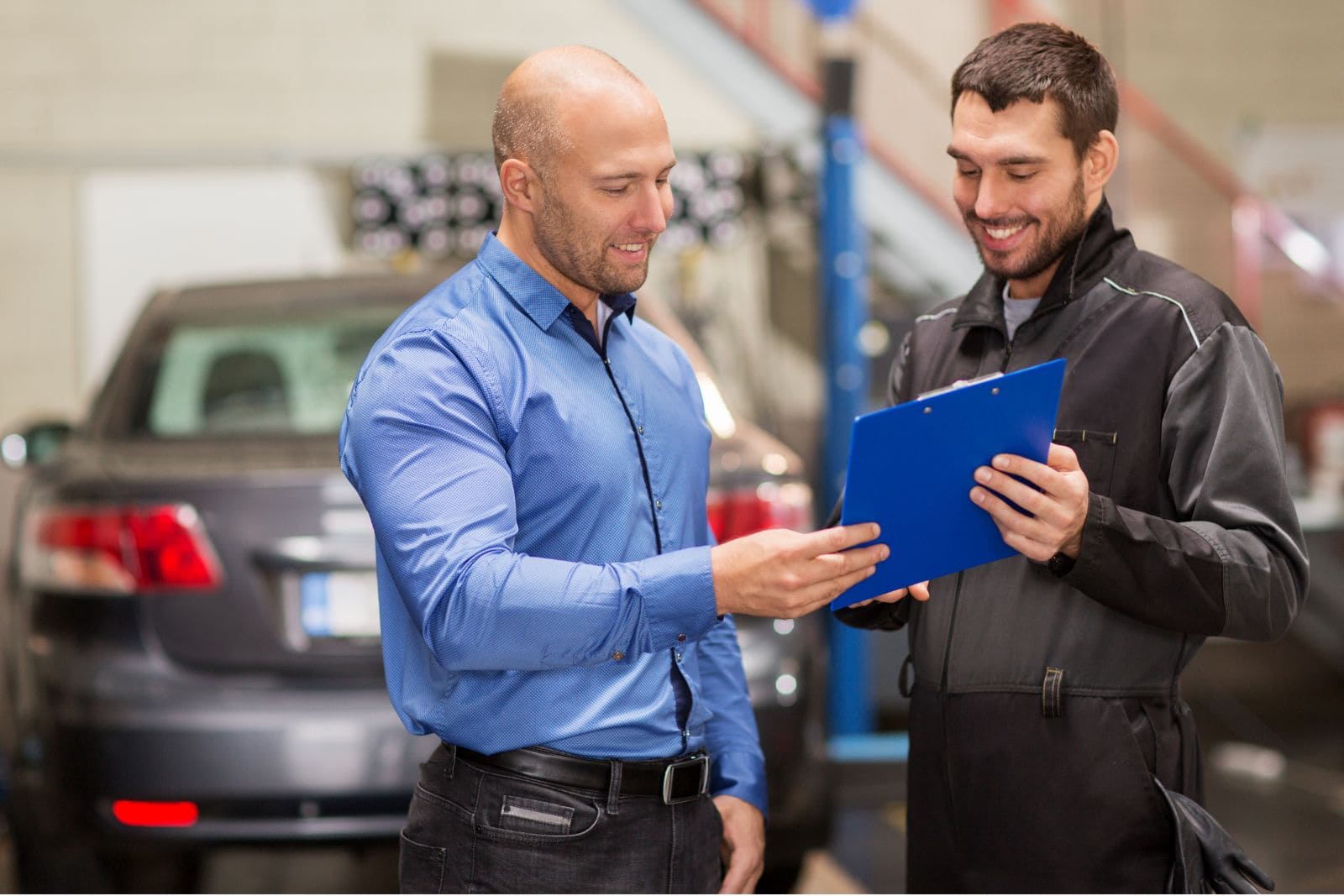 Car Dent Removal Near You With Our Trusted Dent Removal Experts
When it comes to dent removal, our team of experts is here to deliver exceptional results. With our car dent removal service near you, we can quickly and efficiently eliminate dents from your vehicle, ensuring that no evidence of the damage remains. 
By utilizing specialized tools and techniques, we carefully maneuver around the dent, gradually massaging it back into place. Our meticulous attention to detail guarantees that your vehicle will look as good as new once the dent is removed.
Our Auto Dent Repair Near You Helps to Restore Your Vehicle's Beauty
Whether your vehicle has suffered from hail damage, parking lot dings, or any other dent-related issues, our auto dent repair service near you is the answer. At Pristine Dent Repair, we have the expertise to handle a wide range of auto dent repair needs. Our skilled technicians meticulously assess the damage, develop a customized repair plan, and execute it with precision. Our goal is to restore your vehicle's beauty and value, all while providing you with a seamless and stress-free experience.
Convenient and Reliable Solutions are Available When Looking for Dent Removal Near You
We understand that finding a reliable dent removal service near you can be a challenge. However, with Pristine Dent Repair, you can rest assured that your vehicle is in good hands. Our team of skilled technicians is dedicated to providing top-quality dent removal services that exceed your expectations. Whether you have a small dent or a more complex issue, we have the knowledge and tools necessary to restore your vehicle's appearance to its former glory.
Our Teams Car Dent Repair in Aptos, CA Offers Expert Solutions for Your Vehicle
Has your vehicle fallen victim to a dent or ding? Our car dent repair in Aptos, CA is designed to address a wide range of dent-related issues, regardless of the size or severity. Our experienced technicians possess the skills and expertise to handle various types of dents, from minor door dings to larger dents caused by collisions. By employing state-of-the-art tools and techniques, we can effectively restore the integrity and aesthetics of your vehicle, providing you with a seamless repair experience.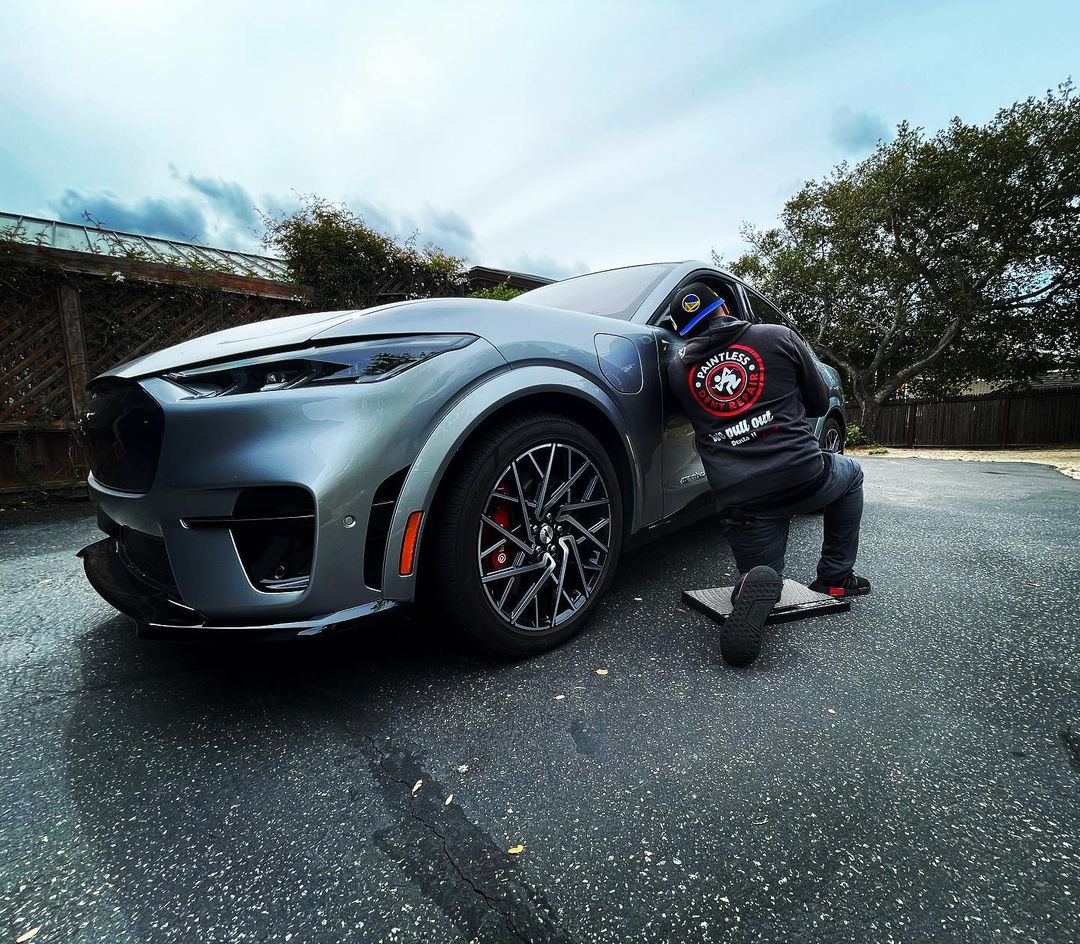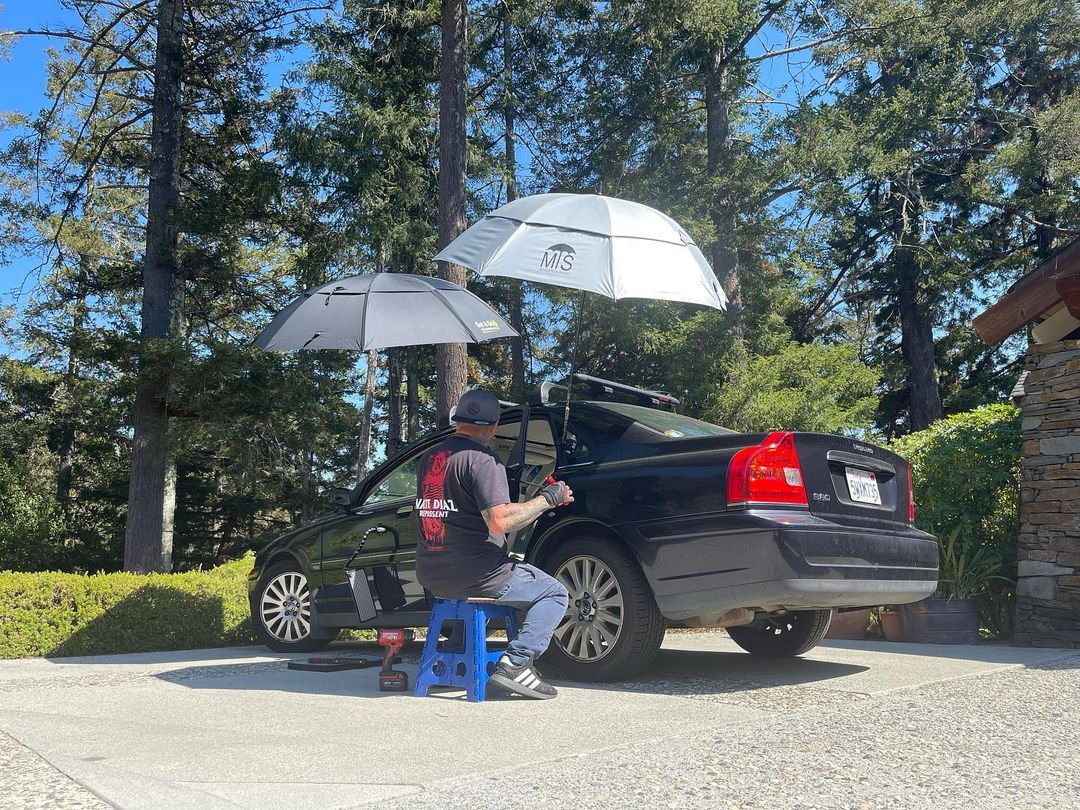 With Our Mobile Dent Removal in Aptos, CA, Convenience is at Your Doorstep
We believe in going the extra mile to serve our customers. That's why we offer mobile dent removal in Aptos, CA. Our mobile dent repair near you is fully equipped with the necessary tools and equipment to address your dent repair needs wherever you are. Whether you're at home or work our skilled technicians will come to you, providing convenient and efficient dent removal services that save you time and effort.
We Will Take Care of Any Minor Dents, Scratches, and Repairs in Aptos, CA
Minor dents and scratches can be a source of frustration for any vehicle owner. At Pristine Dent Repair, we specialize in minor dents, scratches, and repairs in Aptos, CA. 
Our experienced technicians have the expertise to seamlessly repair minor damage, ensuring that your vehicle looks flawless once again. With our meticulous attention to detail and commitment to excellence, you can trust us to deliver exceptional results that exceed your expectations in any type of scratch or minor dent repair in Aptos.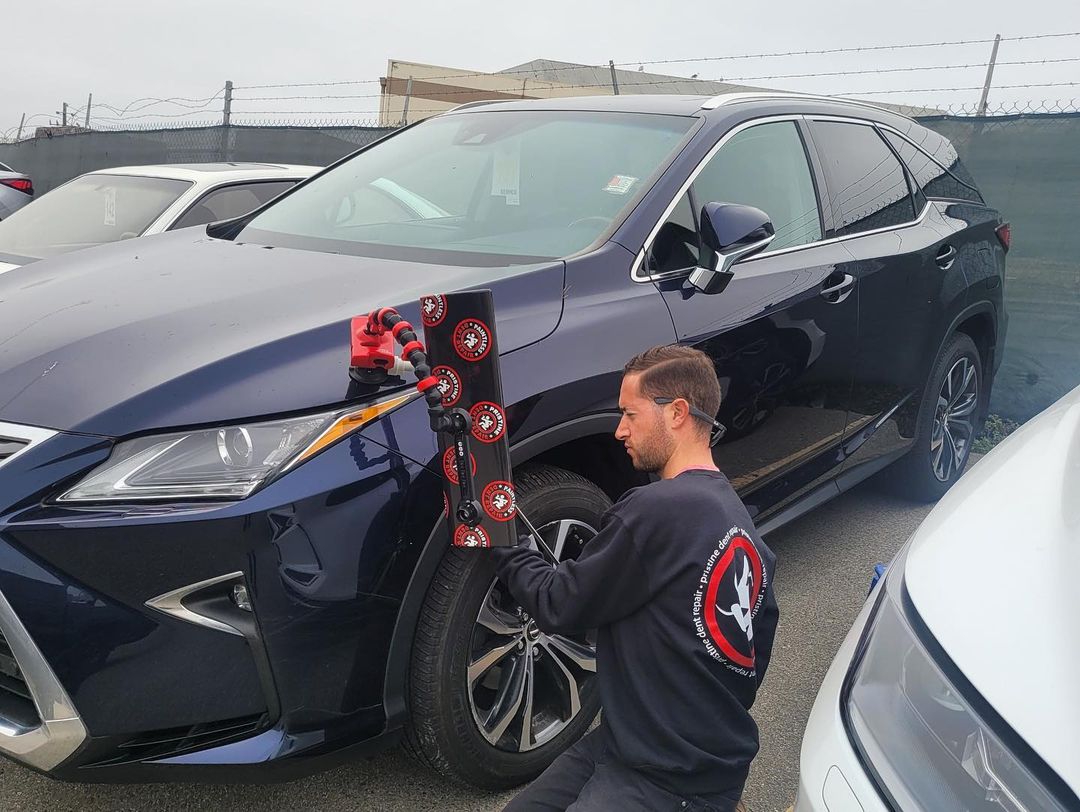 We Understand That Even the Smallest Dents can have a Significant Impact on the Overall Aesthetics of Your Vehicle
Our skilled technicians possess the expertise to repair minor dents with precision, using specialized techniques to restore your vehicle's elegance. 
By choosing us for your minor scratches and dent repair needs, you can be confident that your vehicle will receive the care and attention it deserves.
With our comprehensive range of services, including car dent repair near you, dent removal, mobile dent repair, and minor dent scratches repair, we have the solutions to meet all your dent repair needs. 
Our team of skilled technicians is committed to delivering exceptional results and ensuring your complete satisfaction. 
Contact us today for a free estimate and to experience the Pristine Dent Repair difference.
Get A FREE Estimate
Wondering how much our dent repair services will cost you?
We offer FREE estimates. To schedule an appointment, call us today at 831-261-7977.