HOURS
Monday              8:30 AM – 6:00 PM
Tuesday              8:30 AM – 6:00 PM
Wednesday         8:30 AM – 6:00 PM
Thursday            8:30 AM – 6:00 PM
Friday                 8:30 AM – 6:00 PM
Saturday:            8:00 AM – 12:00 PM
Sunday                Closed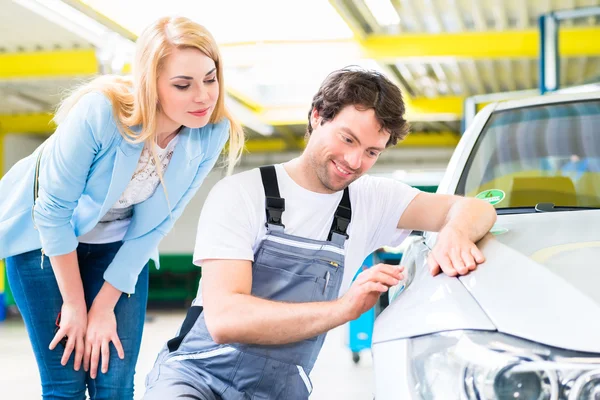 Let Us Smooth Out Your Ride With Top-Quality Dent Repair in Pebble Beach, CA
Are you tired of staring at that unsightly dent on your car every time you walk by? Do you cringe every time you see it, knowing it's going to cost you an arm and a leg to get it fixed? Look no further than our dedicated team here at Pristine Dent Repair!
We all strive to keep our vehicles looking great. But accidents happen, and even the most careful drivers can end up with a dent or two. Fortunately, our team is here to help. We offer a variety of high-quality dent repair services, including all the newest dent removal technology.
Our experienced technicians have the skills and expertise needed to get your car looking like new again!
What Services Do We Offer?
Mobile Paintless Dent Removal – Convenience on Your Terms

One of the standout features of our dent repair services is our mobile paintless dent removal service. This means that we can come to you and repair your dents on the spot, saving you time and hassle. No need to take time out of your day to drop your car off and wait for it to be fixed – we will come to you.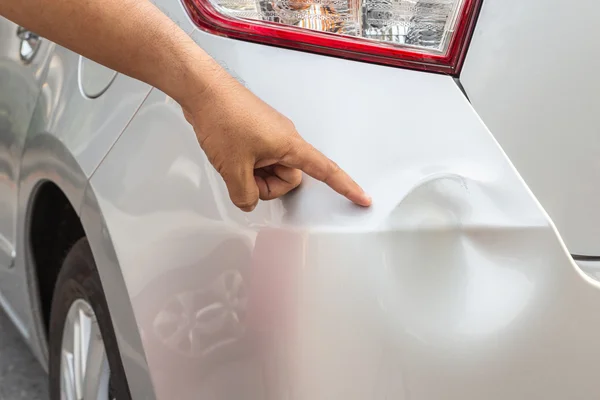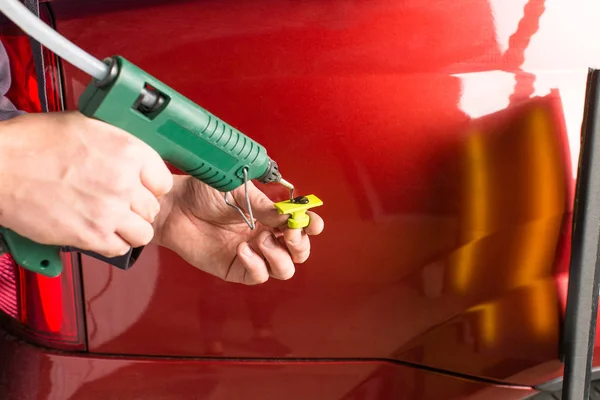 Paintless Dent Repair Pebble Beach – A Faster, More Affordable Option
Paintless dent repair is a particularly popular service offered by us. This technique uses specialized tools to gently massage out dents from the inside of the car's body panel, without the need for paint or fillers. This means that the repair is often faster and more affordable than traditional methods, without sacrificing quality.
Car Dent Removal Pebble Beach – Restoring Your Car's Appearance

Car dent removal is another specialty of ours. We understand how frustrating it can be to see a dent on your car, and we work quickly to remove it using the most effective methods available. We also take care to match the color and finish of your car's exterior, ensuring that the repair is seamless and virtually undetectable.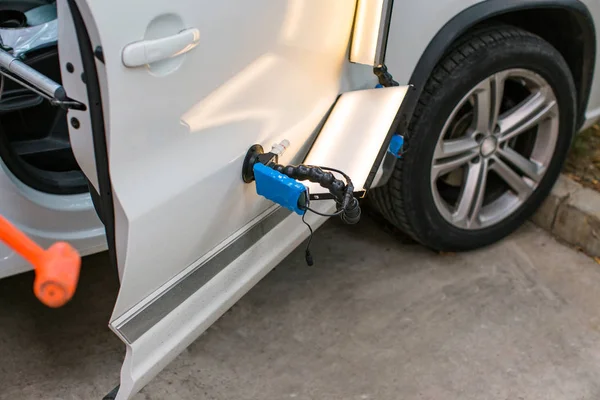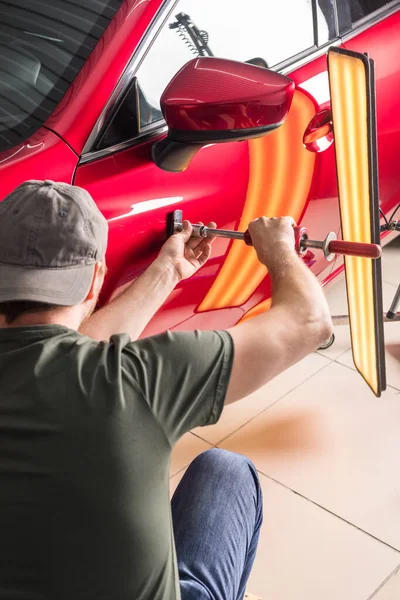 Why Should You Choose Our Dent Repair Services?
For starters, our team of technicians is highly skilled and experienced. We use the latest tools and techniques to deliver high-quality results that will leave your car looking like new. We also take care to ensure that the repair is done efficiently and with as little disruption to your daily life as possible.
We offer flexible hours and a wide variety of services for every budget. We know your time is valuable, so let us do the work and help you get back on the road with ease.
In addition, we offer a lifetime warranty on all our work. This means that if you ever experience any issues with the repair, we will fix it for free. We stand behind our work and want to ensure that our customers are completely satisfied with the service they receive.
Another benefit of working with us is our attention to detail. We understand that your car is not just a mode of transportation – it's an investment. That's why we take the time to carefully assess the damage and ensure that the repair is done to the highest standards. You can trust that we will take care of your car as if it were our own.
So if you're in need of repair services in California, look no further than Pristine Dent Repair. With our extensive experience in dent removal and passionate team of technicians, you can trust that your car will be in good hands. 
Don't let that unsightly dent bring you down – we offer free estimates so contact us today to schedule your appointment.
Get A FREE Estimate
Wondering how much our dent repair services will cost you?
We offer FREE estimates. To schedule an appointment, call us today at 831-261-7977.